Wild Bird Danger Series Volume 1: Wild Birds Be Wary
We bird lovers enjoy the hobby of bird watching and care greatly about our feathered friends which is why we provide things for them such as food and water. However birds face many dangers each and every day trying to partake of our offerings. So, to show our appreciation and concern we need to be aware of these daily dangers and do what we can to protect them.
The number one danger to wild birds seems to be a toss-up between window collisions and cats. There is no clear evidence as to which is truly number one, although they both are the cause of millions of bird deaths each year.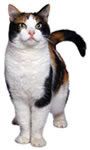 Unfortunately wild bird populations are declining faster than ever before! John Nielsen of National Public Radio (NPR) recently reported that cats are quite possibly the #1 killer of our beloved birds. Experts state that millions of wild birds fall prey to domestic and feral cats each year. According to The U.S. Census Bureau domestic cats have doubled from 30 to 60 million over the past 20 years or so.
Most birds are killed by house cats hovering around feeders in the backyard or by stray cats passing by. Furthermore, don't believe the myth that a well fed cat will not kill birds – they will! Natural urges to eat and hunt are independent of each other. Just because a cat has a full belly doesn't mean he won't try and attack the next bird that enters his eye site.
Some good ways to protect birds from cats is to:
Keep cats inside
Attach a noise maker or small trinket such as a bell to your cat's collar to "warn" the bird a predator is close by
Provide an enclosed area within your backyard where your cat can be active and observe the birds without harming them. Search offerings at online retailers, or build your own structure.
Next months "danger" focuses on wild bird diseases
Birdfeeders.com is the top destination to find quality Wild Bird Feeders and Accessories. Perky-Pet®, K-Feeders and NO/NO® wild bird products are trusted brands to bird lovers everywhere. Interact with nature, relax and build memories that last a lifetime by conveniently ordering from birdfeeders.com. Happy Bird Feeding!