You're Invited To A Wild Bird Party!
If you've never experienced a birding festival – you need to!
Not only are the festivals a fun event shared by fellow hobbyists, festivals support wild bird conservation efforts.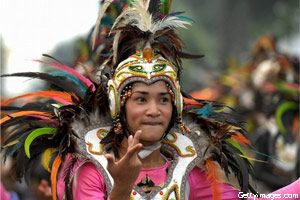 These events are held in order to highlight the vital role that birds play in the balance of our ecosystems as well as their relations to humans. Bird festivals are a great opportunity for you, the bird enthusiast to get involved with bird awareness, have fun while doing something to help conserve our planet!
Each festival has its own unique theme and time frame. Some festivals run all month long, some a week and some just over the weekend. Each one celebrates birds in various ways with various activities such as nature walks, seminars, lectures, films, crafts, artistic exhibitions, and much, much more!
So, lend a hand to mother-nature and check the festivals happening in your area. Visit the American Birding Association website for a complete list of bird festivals. You can search by state and by month. You can even learn how to organize your own festival on the site by downloading their festival guide.
Birdfeeders.com is the top destination to find quality Wild Bird Feeders and Accessories. Perky-Pet®, K-Feeders® and NO/NO® wild bird products are trusted brands to bird lovers everywhere. Interact with nature, relax and build memories that last a lifetime by conveniently ordering from birdfeeders.com. Happy Bird Feeding!